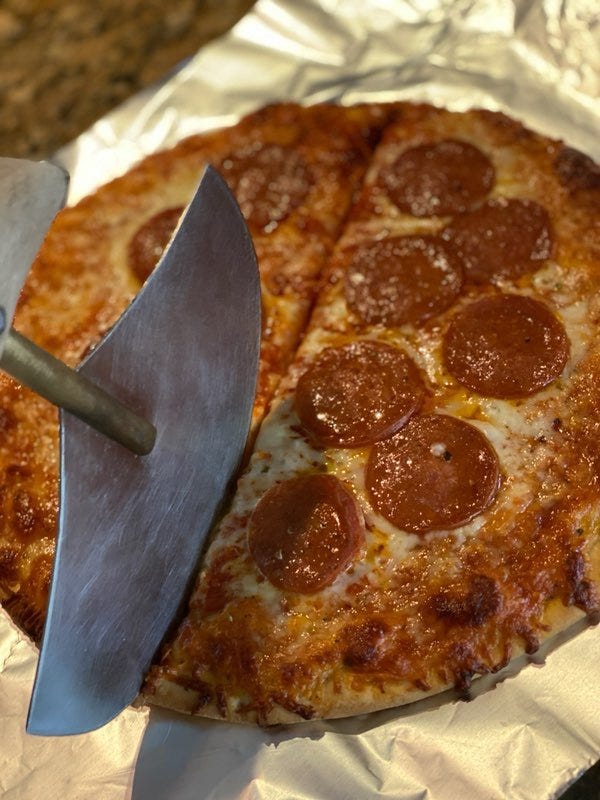 Learn to Cook
There will be a lot of fast food restaurants where you are going, DO NOT EAT OUT EVERY DAY! This will get super expensive and it will be one of the reasons you have no money left quickly. Learn to cook. Figure out what kinds of food you like and find recipes and videos online and learn how to make them.
It is better to grocery shop, make food at home, save leftover food to take with you to school or to have later. It saves you A LOT of money.
Most recipe websites have videos to show you how to make the meal, or step by step detail with pictures to follow along.
Work Together
Work with your roommates to help share responsibility and bills. Build a grocery list together based on food you will make during the week, and pool your money to buy the groceries. If one roommate is really good a cooking and you are not, then help with dishes.
Also ask to learn and help with preparations so when you are on your own you know what to do.
Tips for Grocery Shopping for One
Don't get a shopping cart
Don't buy more food than you can eat that is perishable
If you're cooking for one you won't need a massive shopping cart which only encourages shoppers to fill it up. Stick with the shopping basket and you're guaranteed to keep costs low and only buy the food you will eat. Food waste is a huge problem across the globe so being mindful of what you buy is imperative.
How do you do this? You plan your meals.
Meal Plan
Who really knows what they want to eat every day for the rest of the week? I know I don't! If you do, amazing, start planning on what you need to get at the grocery store. Make that list!
If you are like me and have no real plan, try this: Write out all the meals you would like to eat over the next week or two. With these recipes in mind, write out the list of ingredients you will need. Keep your meal ideas pinned to your fridge, and everyday look at your master meal list
Kitchen Essentials: Cooking Staples
Please note, these are only suggestions.
Olive oil or Canola Oil
Salt
Pepper
Spice/herb blends, e.g., Italian seasoning, Cajun seasoning, steak seasoning, chili mix, taco mix
Canned beans/dried beans
Canned soup
Tuna
Pasta sauce
Pasta
Rice
Baking
Flour: all purpose, whole wheat or pastry
Baking soda
Baking powder
Cocoa powder (unsweetened)
Chocolate: chips or bar
Vanilla extract
Sweeteners
Granulated sugar
Confectioners' sugar
Brown sugar
Honey
Maple Syrup
Quick Eats
Granola Bars
Trail Mix (if allowed, allergies in residence)
Cereal
Oatmeal
Popcorn
Pretzels
Crackers
Applesauce
Drinks
Coffee (instant or other depending on tastes)
Black tea
Green tea
Kitchen Essentials: Tools
A sharp knife or two (for cutting meat and vegetables)
Tongs
Peeler
Ladle (for soup)
A spatula
A large 8-quart deep pot (for cooking pasta)
A 10-inch frying pan
A small frying pan (for eggs)
Metal mixing bowl(s)
A baking sheet
Measuring cups
Measuring spoons
A colander (for draining pasta and rinsing vegetables)
2 cutting boards (one for vegetables; one for meat)
A can opener
Containers for leftovers
dish towels
pot holders
aluminum foil
plastic wrap/beeswax wraps
sandwich-size re-closable plastic bags
paper towels
sponges
dish soap
dishwasher liquid
dinner plates
soup bowls/cereal bowls
flatware set
beverage glasses
coffee mugs